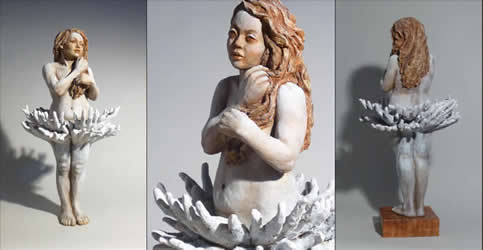 Child Support
earthenware, epoxy, paint, wood
32" x 15" x 15"
2016

$2,400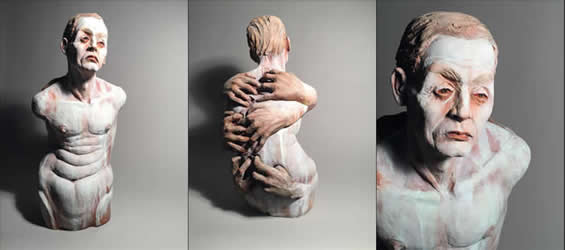 On My Back
earthenware, oxides, paint
23" x 11" x 12"
2016

$1,500
HandWork, the recently developed series by Sandy Frank, focuses on the variety of expressions found in hand gestures. She has created a visual language depicting internal psychological struggles, spiritual energy or pressures from community and interpersonal exchanges or conflict. From observation, Frank finds the quiet communication of the hands to be non-judgmental and non-cultural. In this way, they convey a universal and direct expression that can be interpreted on many levels.

Whether there is holding on, letting go or a simple gesture of support, HandWork is deliberate. Each piece is an original ceramic artwork that much time is spent to make it energetically and anatomically breathe and feel alive.

Classically trained, Frank uses live models to continue to find ways to keep her work fresh. Frank seeks to create beauty with intrigue so the viewer will wonder and want to look again.