Press Release
Media Advisory


For More Information Contact:
Public Information Office
(209) 954-5131
www.deltacollege.edu
Dr. Harry Edwards keynotes Delta's Black History Month Celebration
Feb. 10th, 5:30 p.m., Tillie Lewis Theater
In celebration of Black History Month, San Joaquin Delta College will present nationally renowned sociologist and activist, Dr. Harry Edwards, with his tribute to the student/athlete, "Life is Bigger than the Game." This FREE presentation will take place Thursday, Feb. 10th, 5:30 p.m. at Delta's Tillie Lewis Theater.
Dr. Edwards, a UC Berkeley Professor Emeritus of Sociology, is the author of: The Revolt of the Black Athlete, and was the architect of the Olympic Project for Human Rights, which ultimately led to the Black Power Salute protest by African-American athletes at the 1968 Summer Olympics in Mexico City.
Edwards' career has focused on the experiences of African-American athletes. He is a strong advocate of black participation in the management of professional sports teams. Dr. Edwards has served as a staff consultant to the San Francisco 49ers and Golden State Warriors. He has also been involved in recruiting black talent for front-office positions in major league baseball.
Dr. Edwards told Time Magazine, "We must teach our children to dream with their eyes open. The chances of your becoming a Jerry Rice or Magic Johnson are so slim as to be negligible." Dr. Edwards emphasizes, "Black kids must learn to distribute their energies in a way that's going to make them productive, contributing citizens in an increasingly high-technology society."
The New York Times Magazine says Dr. Edwards has "seen himself as one who provokes and incites others to action, a reformer, not a revolutionary."
This inspiring FREE presentation is sponsored by Delta College's AFFIRM program, Black Student Union and African American Employee Council (AAEC). For more information on Delta College Black History Month celebrations, please contact Marvin Jackson, AFFIRM Coordinator, (209) 954-5188, mjackson@deltacollege.edu.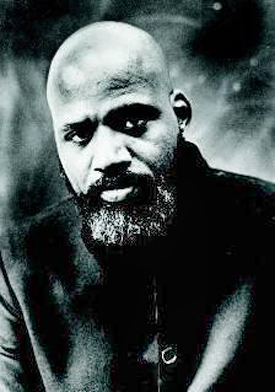 Dr. Harry Edwards: "Life is Bigger than the Game"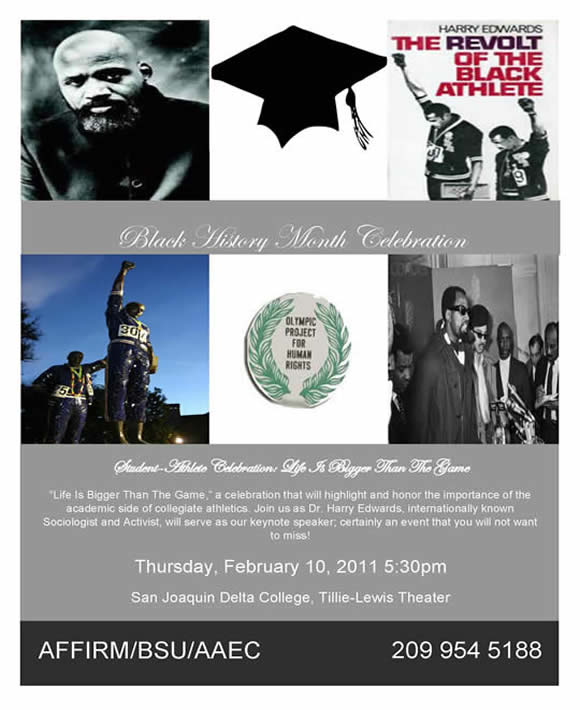 ###